Success Coaching Program Updates
Student Success Coaching Staff will be working remotely due to the recent developments regarding COVID-19. We look forward to providing you with a variety of supports during Spring 2020. Check our website for updates and keep up to date on the coronavirus at UC San Diego.
Virtual Support for Spring 2020
Success Coaching is going virtual! Learn more about how to stay connected with the Student Success Coaching Program.
For Success Coaching Students
Find information about your program milestones, student resources, and answers to frequently asked questions.
Meet the Staff and Coaches
Learn about the program staff, the success coaches and peer coaches. Find office hours and locations, and make an appointment.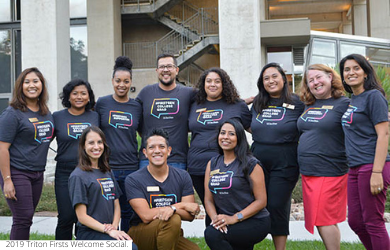 Get Involved
The Student Success Coaching Program invites the campus community to stay connected to the program. We're grateful for your support!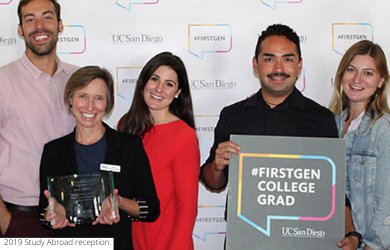 What is success coaching?
Coaching provides support to incoming and continuing first-generation college students, helping them to achieve their goals and dreams. Hear more from our students in this short video.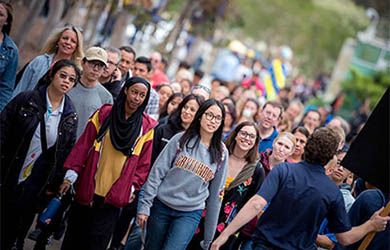 UC San Diego News Center
UC San Diego again named #1 public university by Washington Monthly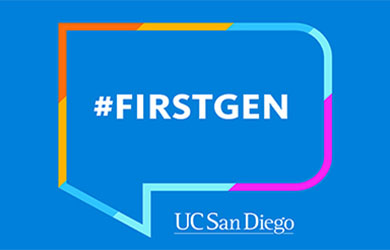 University of California Newsroom
Cracking the code on first-gen college student success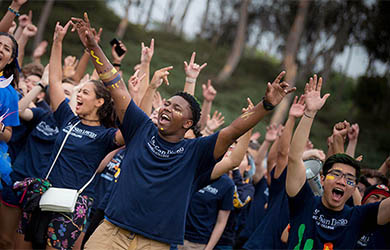 UC San Diego News Center
UC San Diego offers admission to more diverse California residents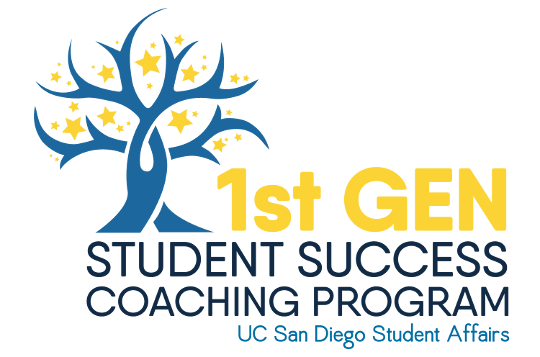 STUDENT SUCCESS COACHING PROGRAM
Contact Coaching Team Members
Visit the Triton Firsts initiative website

Email: successcoaching@ucsd.edu
Mailing Address:
Student Retention & Success Business Office
9500 Gilman Drive, #0048
La Jolla, CA 92093-0048
Follow us!